It was a very proud moment for Anderson Development Company (ADC) when we were awarded a Platinum rating for our 2021 assessment by EcoVadis, an independent 3rd party organization and the world's most trusted provider of business sustainability ratings. Our Platinum rating from EcoVadis covers a broad range of non-financial management systems, including Environmental, Labor & Human Rights, Ethics, and Sustainable Procurement impacts. EcoVadis rates each company on material issues pertaining to their size, location, and industry.
In our previous assessment (2019) ADC was awarded the Gold rating; the newly introduced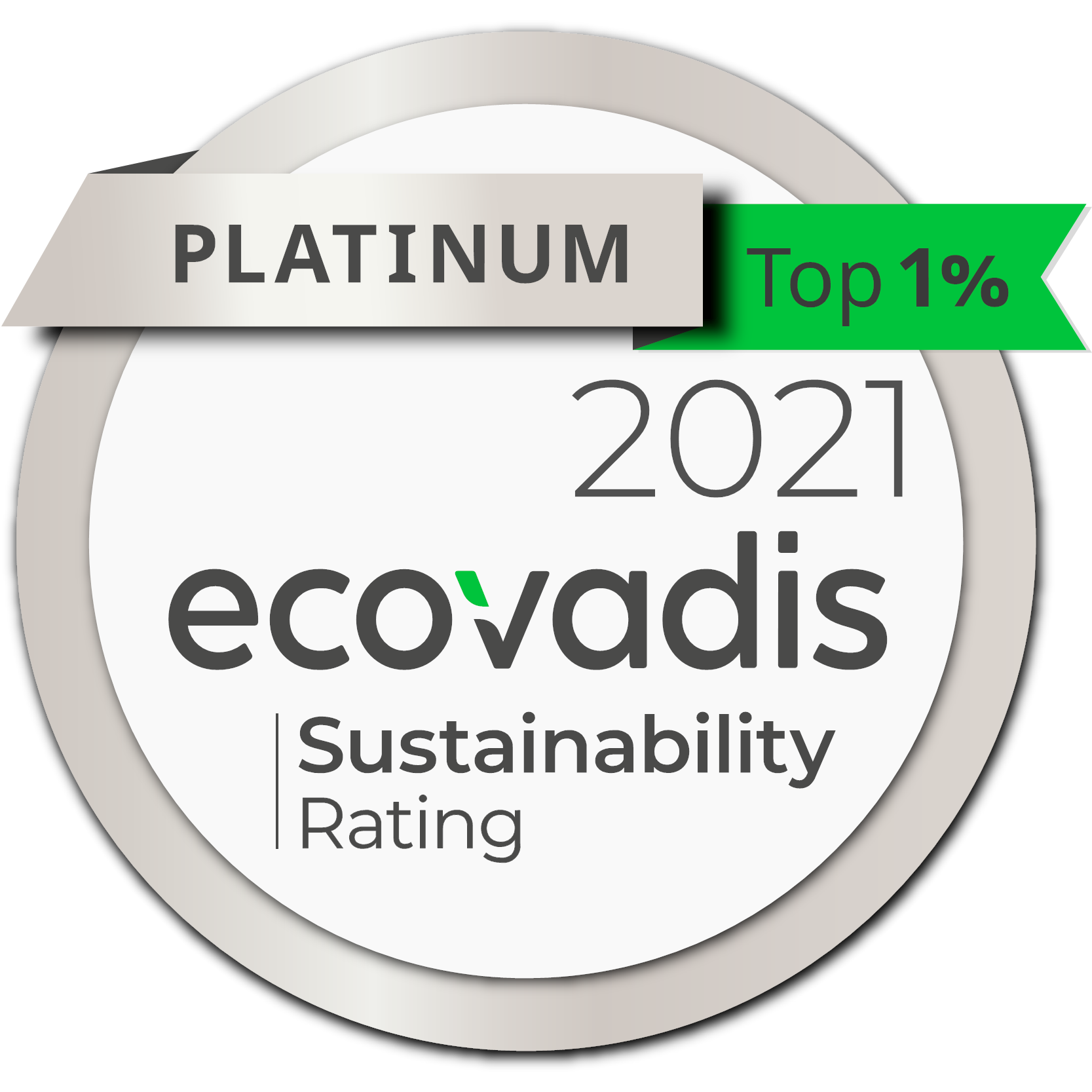 Platinum Rating allows for a more precise differentiation of companies' performance and we are proud to have achieved the highest rating once again.
The assessment report provided by EcoVadis highlights our strategy and practices that positively impact ADC employees, business partners, the communities in which we operate, as well as the world around us. We are committed to continue working to the highest standards of corporate social responsibility by adhering to sustainable practices and offering products that can help our customers with their own sustainability initiatives.
"I'm proud of our team's continued focus on operating sustainably, and that their progress has been confirmed through Ecovadis' independent external verification. We will continue to invest our time and our financial resources in order to develop our business in a sustainable manner as we create value through the power of chemistry. Their verification affirms that while we continue to grow and develop our business, contributing broadly to society, we are heading in the right direction. Our team is committed to working with our customers to provide innovative solutions that solve social challenges, and enable responsible production, remaining harmony with the global environment." — Mark Kramer, President and CEO
To further our mission and inform our constituents of our sustainable practices, we published our second Sustainability Report in 2021 providing an in-depth overview of our sustainability initiatives and framework of management practices. Built upon the foundation of integrity and ethical behavior, our sustainability strategy fosters our goals toward a more sustainable future. Our strategy guides our actions to develop our workforce, our marketplace, to protect our planet, and to create a more sustainable business environment.
To learn more about ADC's sustainability initiative and view our sustainability report, please visit: www.andersondevelopment.com/sustainability